Don't forget to change your drive sprocket when you change your rubber tracks!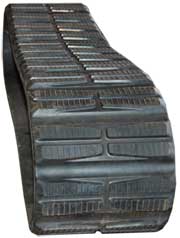 Toro Dingo Aftermarket Tracks now at low prices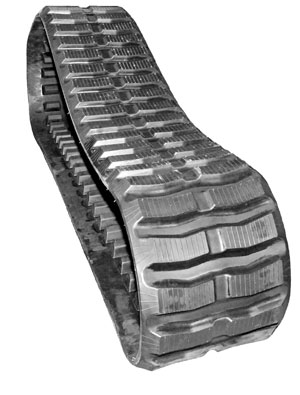 Replacement aftermarket ASV and Cat® MTL Rubber Tracks now on sale!
Versitile Track System (VTS) Replacement tracks now available!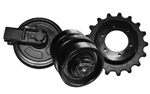 Undercarriage parts available for Bobcat ™, Kubota ™,New Holland ™, Case ™, and Takeuchi™
Rubber Tracks and After Market Undercarriage Parts
Rubber Tracks for Mini Excavators, Loaders, Crawlers, Dumpers, Carriers, Trenchers and more...
Rubber tracks starting to wear down on your mini excavator or skid steer loader?
Rubber Track Sales from Rubbertrax, Inc. offers you the right products for the right price.
We strive to bring you the right track to fit your machine... and your budget! Knowing that a well maintained undercarriage helps extend the lifespan of your rubber tracks and knowing that most manufacturers suggest that you change your drive sprockets every time you change your rubber tracks, Rubbertrax, Inc. has expanded our product line to include affordable undercarriage parts. We offer sprockets, bottom/center rollers and front/rear idlers for most bobcat mini excavators, all of the bobcat track loaders and all of the compact track loaders manufactured by Takeuchi including GEHL and Mustang. Check your undercarrage for any worn parts that may damage your rubber track, reducing it's life span and increasing your maintenance costs. Spending a small percentage on new sprockets will reduce your maintenance budget over the life of the machine. We are expanding our parts coverage to include all Kubota KX model excavators and we would like to hear feedback on any parts you would like us to produce to help you save money by using aftermarket parts. To save you more we are starting a monthly "sales" section on popular items, not on clearance items. This is going to be geared towards saving you money on the tracks and parts you NEED, not the parts we NEED to get rid of. Check out the listing below for savings.
| | |
| --- | --- |
| | Caterpillar® aftermarket 247, 257, 247B, 257B aggressive tread rubber tracks on sale, normally $1,299 now $1099 each |
| | Takeuchi TB 145, TB-045 04614-90010 Idler wheel on sale for $575 |
| | Takeuchi TB 045, TB 145 02616-03100 Drive Sprocket on sale for $160! |
| | John Deere idler wheel AT322755 on sale $369 each |
| | John Deere CT 332 Drive Sprocket on sale for $160 each |
Rubbertrax, Inc. brings you a complete source of rubber tracks, and skid steer tracks,.

We can supply replacements for almost all mini excavator brands and we have shipping facilities on the east and the west coast of the United States. Browse through the site for more information and feel free to contact us or fill out the online request form for any additional information. Simply put the make and model information in your request form and our specialists will determine the correct size for your machine.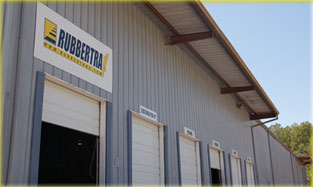 Rubbertrax, Inc. offers a full line of replacement rubber tracks for most mini excavator and compact track loader brands. Rubbertrax, Inc. has a wide ranging product line that covers all of your rubber track, and skid steer track needs. We are now expanding our product line to include original equipment tracks from brands such as Mertz, Ditch Witch, and Takeuchi. Many of these tracks are now in stock and ready to ship.

Ditch Witch OEM rubber tracks now in stock for the following models:


*** Caterpillar™, Terex and ASV™ Track Availability Update ***
Terex ASV™ Posi-Track® tracks are available and in stock. This is an aftermarket track option at significant savings.

*** Undercarriage Parts Availability Update ***
We have undercarraige parts available for:

All Bobcat™ Compact Track Loaders T-190, T-200, T-250, T-300, T-320, T650
Most Bobcat™ Mini Excavators including x331, x325, x 322, x320, x 328, x334, 337, 442
Most Kubota™ KX model machines including KX 61-2, KX 71-3, KX 91-2, KX 91-3, KX 121-2, KX 121-3, KX 161-2, KX 161-3
All Takeuchi™ Track Loaders including TL 126, TL 26, TL 130, TL 230, TL 140, TL 240, TL 140, TL 240
All Mustang™ Track Loaders including MTL 16, MTL 20, MTL 25
All GEHL™ Compact Track Loaders including CTL 60, CTL 70, CTL 80
Case & New Holland™ Track Loader sprockets, rollers and idlers
John Deere™ Track Loader sprockets, rollers and idlers
See the Undercarriage Parts Page for more details
*** Toro® Dingo Rubber Tracks***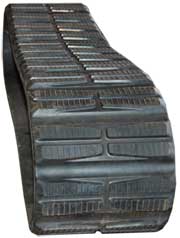 We currently have plenty of rubber tracks for Toro Dingo models:

Toro Dingo 420
Toro Dingo 425
Toro Dingo 525 narrow
Toro Dingo 525 wide
Please check our site frequently for new sizes and check out used rubber track website often for updated used track options.

We now accept Visa, Mastercard, Discover and American Express







Thank you for visiting Rubbertrax, Inc., please check back often for updates and new products. Check out our used rubber track inventory for your machine.
---


"The right fit for your machine... and your budget!!!"
All manufacturers, names, symbols and descriptions are used for viewer reference needs only, and it is not implied that any parts or tracks are original products of the manufacturer.